Germany has passed a new law that will enable banks to sell and store bitcoin and other crypto assets in 2020. The bold move will cement Germany's position as one of the most crypto-friendly jurisdictions in the world.
BitRss.com shares this Contents always with

License.
Search about Crypto News
BITRSS | CRYPTOCURRENCY WORLD NEWS
The latest Top News, only from Leading exponents of BlockChain, Bitcoin and different Accredited Crypto Currency Sources.
Since 2015, our Mission was to Share, up-to-date, those News and Information we believe to represent in an Ethical and sincere manner the current Crypto Currencies World: everything you are looking for, in one place!
We have always tried to give priority to the News; for this reason we have designed BitRss.com simple and intuitive, usable by all Devices, fast and effective.
| LEARN MORE ABOUT |



BITRSS | Submit Your Crypto NEWS




BitRss.com not only Update the Sources several time a day and allow Visitors to follow and comment on the latest News; We accept submissions of your own Bitcoin or related Crypto stories.

Our Team will evaluate in depth, human touch, if the Rss and Feeds Sources, will be in line with our policy.




Please support BitRss.com: if you like it, share your favorite News to your Socials!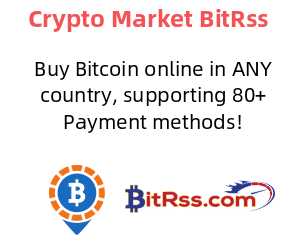 Utility