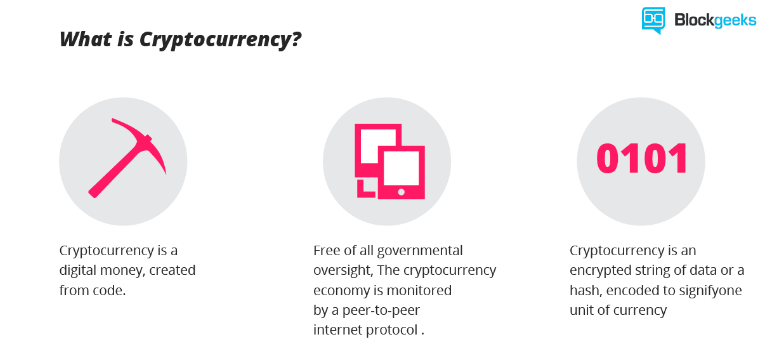 Image by Blockgeeks.com
Transactions are the most important aspect of the Bitcoin network.
Everything else is built and designed to ensure transactions can be effectively broadcast, validated, and confirmed.
Transactions are made up of inputs and outputs; inputs are what go into a transaction (roughly speaking, inputs make up what is being sent), and outputs are what come out (making up what is being received).
The outputs of one transaction can then be spent as the inputs of another one.
Blocks are found in the Bitcoin blockchain.
Blocks connect all transactions together. Transactions are combined into single blocks and are verified every ten minutes through mining.
Each subsequent block strengthens the verification of the previous blocks, making it impossible to double spend bitcoin transactions (see double spend below).
When a block is successfully mined on the bitcoin network, there is a block reward that helps incentivize miners to secure the network.
The block reward is part of a "coinbase" transaction which may also include transaction fees.
The block rewards halves roughly every four years; see also "halving."
Bitcoin mining is the process of using computer hardware to do mathematical calculations for the Bitcoin network in order to confirm transactions.
Miners collect transaction fees for the transactions they confirm and are awarded bitcoins for each block they verify.
---